Ashley Nicole: Stronger Than RA
She learned to thrive with rheumatoid arthritis. Now she's empowering other women with RA.
By Allison Wilcosky | Feb. 7, 2023
When Ashley Nicole was 21 years old, she started experiencing pain in her hands. She chalked it up to working in retail and playing saxophone for a number of years, despite having seen similar symptoms in her mother and grandmother who both had
rheumatoid arthritis (RA)
. But when she woke up one day with her entire body in pain, her mom urged her to go to urgent care. There, she was told to just use over-the-counter medication to manage the pain, even though they hadn't run any
tests
.
Over the next six years, the pain spread to her other joints, and she was diagnosed at the age of 27 with RA and had severe joint damage in her wrists. She learned from her rheumatologist that the damage couldn't be repaired, but they could stop the disease from progressing. Ashley, now 39, has been working with her ever since.
"I was very blessed to maintain that relationship with her," Ashley shares. "We've been able to stop the progression. We had some trial and error to find the right medication. Now, I've been on [a biologic medication] for five or six years now and it's working like a charm."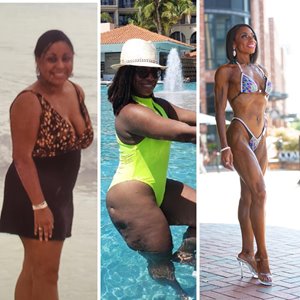 In the years since her diagnosis, she has developed a love for health and fitness and set her sights on becoming a personal trainer. "I got a Master Trainer Certification from the National Federation of Professional Trainers in 2018, but someone close to me at the time wasn't supportive of me doing that. They told me, 'You have RA. How are you going to help someone do something you can't do? You can't even do a push-up.' So, I was like, 'Watch me.'"
She launched RA Warrior Fitness in March 2020 after losing her full-time job. "'Maybe I'll get a handful of people to join my program,'" she thought, "and 60 people joined." The mission of RA Warrior Fitness is to empower people living with RA to improve their quality of life through faith, food and
fitness
. "Those are the three things I used to get myself where I am today, which is thriving," she says.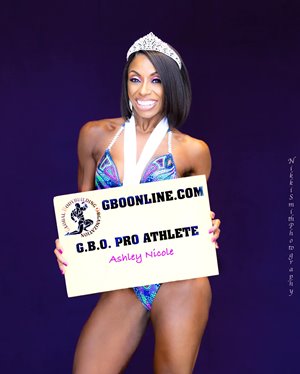 Ashley focuses on helping her clients exercise their mindset, acknowledge their RA and identify obstacles. She educates her clients about
anti-inflammatory foods
to help manage symptoms. As for fitness, Ashley understands the challenges. "I meet the person right where they are because I remember there was a time when I couldn't lift a weight. Even holding a cup was very difficult," she says.
"I need to be who I needed when I was diagnosed," she says, "because when I was diagnosed and going through all these horrible symptoms, there was no one positively talking about it. There was certainly no example of someone that was actually thriving. I felt like I needed to turn my pain into purpose to help other women. I want to show rheumatoid arthritis warriors that, 'Hey, yes, I have my bad days, too. But you can still thrive with this.'"
And thriving she is. Last year, she fulfilled a dream by competing in her first bodybuilding competition — and won first place.
"My rheumatologist and I have a very good relationship, but when I went in for my checkup about four months before the competition, she was hesitant that I should do it. She was concerned about my wrists, but I created my own wrist straps to keep them secure and I was careful. When I went back for my follow-up, I wore my crown and my medal and I said, 'I did it!'"
Story of Yes
Say Yes! Share Your Story
One of the most powerful things you can do to help others living with arthritis is share your story. If you have arthritis, care for someone who does or are making an impact in the arthritis community, your experiences can help someone who may feel alone. Whether you're a patient, caregiver, donor, volunteer or researcher — you can be an inspiration by sharing your Story of Yes.
Share Your Story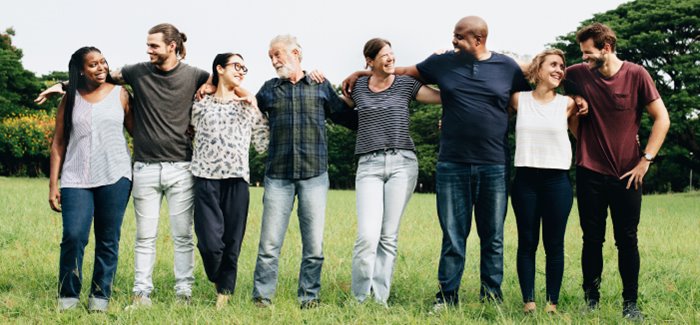 Stay in the Know. Live in the Yes.
Get involved with the arthritis community. Tell us a little about yourself and, based on your interests, you'll receive emails packed with the latest information and resources to live your best life and connect with others.