Support the Arthritis Foundation and the
54 million Americans
with arthritis.
Meet Shane Cox
When you meet Shane Cox of Petaluma, California, his quiet, calm demeanor gives little away about this young man. But whether he is speaking as an honoree at his local
Jingle Bell Run
or at the
California Coast Classic
, it's easy to realize he has experienced more in his young life than most his age.
Shane was only 10 years old when he was diagnosed with
polyarticular juvenile arthritis
(JA). His mom, Jenn, became Shane's nurse and had to learn how to administer his medication injections. Now 18, Shane administers them himself.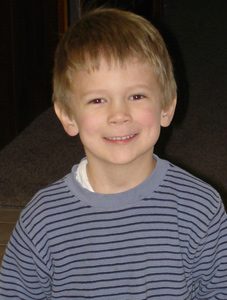 Before being diagnosed, Shane took part in several sports, including hockey, one of his favorites. Unfortunately, JA forced Shane to quit playing organized sports and instead stick to watching his favorite teams with his dad, Rick, and younger brother, Luke.
When Shane isn't feeling well, plans change – no questions asked. The Cox family has learned not to take any day for granted and are dedicated to living each day to its fullest, regardless if JA throws a wrench in their plans. In Shane's words, "
Kids with juvenile arthritis
are just like everybody else and would like to be treated that way."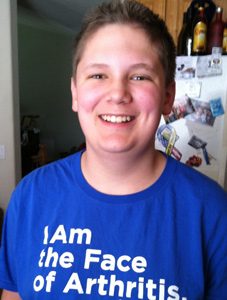 During their first
rheumatologist
visit at the University of California, San Francisco (UCSF), the
Arthritis Foundation
was introduced as a resource for kids, teens and families affected by JA. Shane's mother began her research and found a
JA camp
video about Camp Milagros, an overnight resident camp. After sharing it with Shane, his answer was an instant "yes" when asked about going.
Shane attended Camp Milagros the following summers, and the entire Cox family participated in the
National Juvenile Arthritis Conference
. Shane is looking forward to becoming junior counselor at Camp Milagros and working with kids who are in the same position he was in just a few years ago. Besides the national conference, he and his family have been involved in JA family education days and have participated and volunteered at their local
Walk to Cure Arthritis
, Jingle Bell Run and Arthritis Bike Classic events. Jenn recently become a
Platinum Ambassador
for the Arthritis Foundation.
The Cox family hopes the future will bring a
cure for arthriti
s. In the meantime, they continue to raise awareness for JA and fundraise to help find a cure. Too many people are still unaware that children suffer from arthritis, even though
300,000 kids in the U.S
. are affected by this often invisible disease.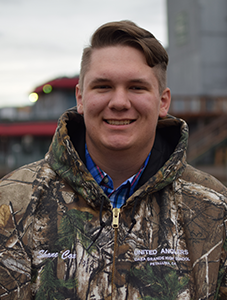 Shane has big dreams for his future and recently started studying at Santa Rosa Junior College, where he's focusing on fish hatchery management and forestry services. His family proudly looks forward to seeing him realize his dreams.
You can
support Shane and the Arthritis Foundation by donating
on his behalf before the end of the year. When you
give to the Arthritis Foundation
, you help support our commitment to help 54 million Americans with arthritis say Yes!
Related Resources: