"The pain is just in your head." 
That's what doctors and family members told Renee Cafaro most of her life.
"No one understood how I could be involved in so many activities one day and unable to walk the next. I was accused of making up my pain. I didn't even feel my parents supported me."
Renee, 35 — a fashion magazine editor now living in New York City — has been in chronic pain since she was 11. Her mom would take her to the pediatrician where everyone agreed she was experiencing growing pains. Renee recalls struggling to walk and experiencing searing pain all over her body, but she was exhausted from being told nothing was wrong with her.
Once she went to college, Renee could no longer ignore that something wasn't right.
"I couldn't get up to my bunk in my dorm room. I needed help getting up the stairs, which got me in trouble because the resident assistants thought I was drinking when I was dead sober and just couldn't walk without assistance."
When Renee was unable to walk to class, she asked her university for help. They refused to provide resources because she didn't have a visible disability. Renee eventually had to leave school during her senior year because she could no longer manage her classes and responsibilities with her pain.
A Very Real Disease

For years, Renee didn't know what was wrong with her or how to articulate what she was going through. In an effort to get to the bottom of what she was experiencing, she went through "a harrowing time of being poked and prodded," often being told she was crazy.
Thanks to her sister who helped her research her symptoms, Renee was diagnosed with
fibromyalgia
in 2003. Then, at the encouragement of her best friend with
rheumatoid arthritis (RA)
. Renee went to a rheumatologist in 2008 who diagnosed her with seronegative RA.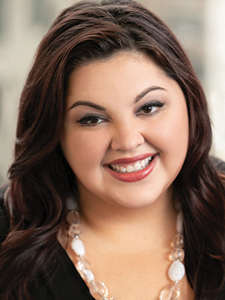 "That was an extremely good day because I finally knew what was going on with me, what I was up against and what I could do about it. Now, I finally know what the nature of my diseases are and my triggers so I can plan around them."
Because so many people can't see Renee's condition and have questioned what she's going through, she has gotten good at trying to describe what it's like to live with arthritis.
"Having arthritis and fibromyalgia feels like I light up like a pinball machine with pain all over my body. It's a searing, burning, constant pain — like someone is dragging a hot dagger across my body. When I'm flaring up, not only do I have trouble moving, everything hurts — even my hair. I don't want anything to touch my skin, and I can barely sustain the weight of my own body. I don't want to sit, but I can't stand either. I can't chew. I can't handle tight clothing.
"It's so much pain you can barely see straight, and you certainly can't sleep. A lot of times you're forced to say no to doing things because you're in so much pain. Or, you go to things like a wedding that you can't miss, and you just grit your teeth and try to put on a brave face. That's often worse than missing out entirely, because you don't want to burden anyone with your suffering."
The Best Medicine

After decades of feeling confused and alone, finding the Arthritis Foundation gave Renee the resources, support and validation she'd been seeking for so long.
"The Arthritis Foundation has given me the strength, courage and positive mental state to cope — more than access to any doctors or medical resources. Their arthritis community is what has helped me the most. I've been told I'm crazy for most of my life, but here I've met so many other people who have my same story."
The Arthritis Foundation also helped Renee find something else special too: her family's support.
"For the first time ever, my family believes my arthritis is real because of the
Walk to Cure Arthritis
event. It wasn't my diagnosis in 2008; it was doing my first Walk to Cure Arthritis event in 2011 and putting a team together that my mom started believing in me. She said that if there was a walk for arthritis then it must be a real disease. This was the moment for her and the rest of my family who would just sort of brush my arthritis under the rug and not see the gravity of the situation."
Today, Renee chairs her local Walk to Cure Arthritis event and is the chair of the New York advocacy committee. In addition to her job as the U.S. editor of a women's plus size fashion magazine, Renee sings in a hard rock cover band. And, after struggling to walk for years, Renee became a runner.
Running for Her Best Life

"In 2014, I called a good friend of mine from college because I was feeling a little defeated. Even though I had gotten a grip on my arthritis by that point, there are times when it really kicks your butt and you can't do anything about it. She told me I needed to do something that makes me feel capable. She told me she was running a half marathon and I should join her.
"At first I was dumbfounded. I had just told her I couldn't get off the couch, feel like I'm 100 years old and that nothing about my body is working. Your answer is to train for a half marathon??? I gave it some thought and signed up.
"There were a lot of ups and downs in training as you'd expect, but I was so proud of myself. I met some people through the Arthritis Foundation that had run a marathon with artificial joints, and I knew if they could do it, I could do it. It didn't matter if I was the very last person to cross the finish line, I wanted to prove to myself that I could do this. That June, I finished my very first half marathon and cried at the finish line. I've run two more half marathons since.
"I have arthritis, but I refuse to have my life stop because of my pain."
Watch and Share to Support Renee and Millions Like Her

To celebrate Arthritis Awareness Month, our
Let's Get a Grip on Arthritis campaign
is debunking myths and revealing truths about arthritis — like the fact that arthritis is not just in people's heads. It is the No. 1 cause of long-term disability in the U.S., often only visible on an X-ray.
Renee's family members are not the only ones who've wondered if arthritis is a severe issue. We recently asked everyday American's to tell us what they think about arthritis. Watch their surprising responses.
[embed]https://www.youtube.com/watch?v=d4RIxXavx1E[/embed] 
Please help us spread the truth about arthritis by sharing this video with everyone you know on social media.
Sign up to receive email
from the Arthritis Foundation so you don't miss the stories and myths we'll be busting next.