By Julie Eller, Podcast Host
The coronavirus pandemic has captivated the world's attention as the virus spreads from community to community. The public health crisis surrounding the coronavirus — COVID-19 — has everyone concerned and anxious, especially those living with a chronic condition like arthritis. Rebecca and I are hearing from patients every day with questions about what this virus might mean for them — and importantly, how they can protect themselves during this public health crisis.
The Arthritis Foundation is working hard to prepare new resources you can use to guide your response to this evolving concern. That's why we're releasing a
special edition of the Live Yes! With Arthritis podcast
,
where Rebecca and I talk to a leading expert in rheumatology and epidemiology from the University of Pennsylvania, Dr. Michael George, MD, MSCE.
Dr. George focuses his research on infectious disease in autoimmune populations. He was the perfect guest to answer our questions about the impact coronavirus may have on people living with arthritis. He helped us address tough questions like: "Will my arthritis medications put me at a greater risk of contracting coronavirus?" and "What precautions should people with arthritis take to decrease their exposure to the virus?"
Wash your hands. Don't touch your face. Get some social distance.

Concerns about the coronavirus and its impact on immunosuppressed patients has led Rebecca and me to pause our travel for the next 30 days. So instead of recording our podcast together in the studio, we booted up our phone lines to record this special episode from home. When we talked about social distancing with Dr. George, we knew we had made the right call.
"Social distancing is a way to protect yourself. It's avoiding crowded spaces. It's staying at least six feet away from other people, avoiding close contact with people who are ill."
[caption id="attachment_1856" align="alignleft" width="231"]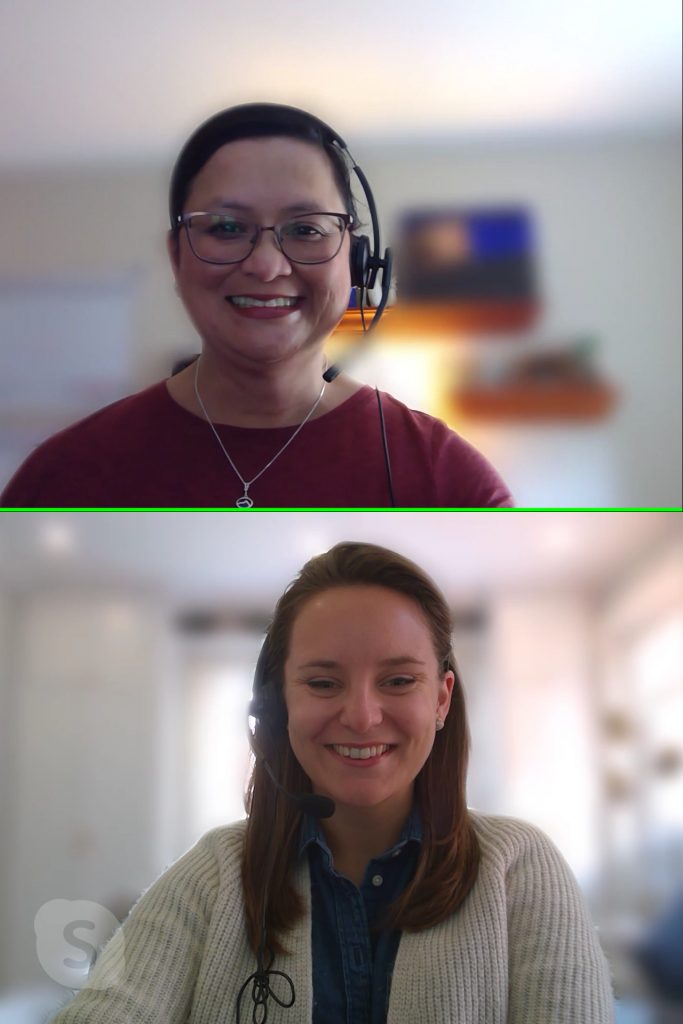 Julie and Rebecca combat coronavirus by recording from home rather than travelling to Atlanta to be in studio."[/caption]
Our conversation with Dr. George certainly helped quell some of my coronavirus fears — especially because our discussion reminded us that people living with arthritis are often already incredibly vigilant about preventing infection. Rebecca and I laughed that people in our community tend to always have soap or hand sanitizer at the ready — and that is truer than ever during this public health crisis. It was heartening to hear we're already doing good work to protect ourselves against this virus and others like it.
Whether it is through our new
webpage
with the most up-to-date coronavirus and arthritis information, in our
Coronavirus Hot Topic in our Online Community discussion forum
or through our
Live Yes! With Arthritis Podcast
— the Arthritis Foundation is committed to helping you find the answers you need to protect yourselves and your loved ones during this trying time.