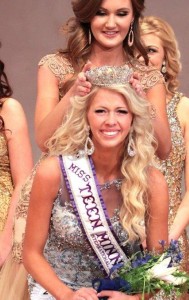 Call it mother's intuition. When Nicole Doyle woke up one morning with an unexpectedly swollen, hot and painful finger, her mother knew something was wrong. Even though Nicole's pediatrician initially dismissed the thumb mystery as an injury caused by play, Nicole's mom kept pressing for answers.
"We went to doctor after doctor, eventually ending up at an adult rheumatologist due to the fact that only about 250 pediatric rheumatologists exist in the entire United States," recalls Nicole, now 18 years old. "As a three year old, I did not want to be there and have them examining me. I just wanted to go back home and play with my brother."
Nicole's visit with the adult rheumatologist is a day she will never forget.
"I remember the doctor extending and bending and checking all of my joints," says Nicole. "I remember entering a lab while holding my big purple stuffed bunny and squeezing tight. I didn't want to be poked and prodded, but if we wanted an answer, I had to be."
After her visit with the rheumatologist, Nicole was officially diagnosed with
juvenile idiopathic arthritis (JIA)
. She was just three years old. Soon after her diagnosis, Nicole began seeing a pediatric rheumatologist -- there was only one in Minnesota at the time -- and started taking methotrexate to control the arthritis in her knees, jaw, fingers and one little toe. Like many kids with arthritis, Nicole quickly learned that methotrexate can cause some brutal side effects.
"The treatment was okay at the start, but then I started to get sick," says Nicole. "I was soon old enough to know that the medication led to sickness, nausea, vomiting and missing school and activities. I was a little spitfire. I would sneak upstairs claiming that I would only drink my medicine alone, yet I was secretly pouring it down the sink because I didn't want to deal with the side effects."
As she got older, Nicole switched from liquid methotrexate to pills, which were also difficult to both swallow and keep down.
"This is very common for children with JA," says Nicole. "Sometimes the treatment for the disease is even more painful than the disease itself."
Nicole took on more responsibility for her disease as she got older. When she was 11 years old, she began giving herself methotrexate injections. Though the nausea continued, Nicole found an ally in her school nurse.
"I remember going to the school nurse often to snack on some saltines," says Nicole. "My school nurse's daughter also had arthritis. This was the first time I had a school staff member understand me. She knew I loved school, and she knew that a little break like laying down for an hour would help me recharge. I finally realized I was not the only one affected by JA."
After a short remission, Nicole began taking etanercept (Enbrel). It works well for her, so much so that she is able to play both hockey and lacrosse for her high school team. Though she often deals with aches and pains, she encourages other kids to keep doing their favorite things.
"Find a way to overcome arthritis through your strength and your hobbies," says Nicole. "It could be sports, artwork, blogging or anything. Find your thing and don't let your diagnosis define you."
One of Nicole's "things" is competing in pageants. Currently serving as Miss Teen Minnesota, she uses her platform as an opportunity to spread awareness about JA.
"As Miss Teen Minnesota, I am honored to speak at schools, events, fundraisers, and even with children and their families," Nicole says. "Sharing my story and informing others about this disease is one of my favorite things to do. I encourage other children living with arthritis to do the same!"
Related Resources: