This summer at the 2016 National
Juvenile Arthritis Conferences
, a charismatic young man proudly wearing a bright orange University of Florida Gators shirt walks briskly and with purpose throughout the conference areas. As he turns the corner, you can see the back of his shirt reads something unexpected. It's not a last name like you might normally see on a Gators shirt – but the words "Parker's Brother", clear as day.
[caption id="attachment_516" align="alignleft" width="275"]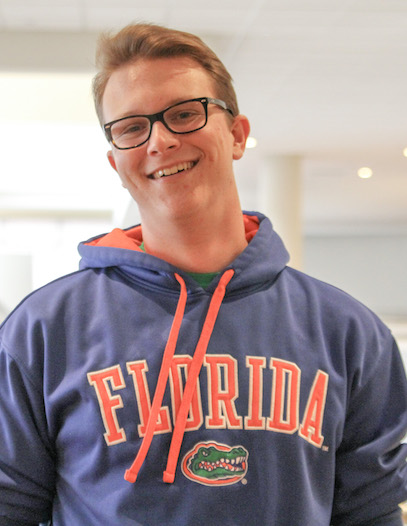 Logan Lentini[/caption]
"Parker's Brother" is 19 year-old Logan Lentini of Gainsville, Florida, who exudes the confidence and bright smile of a carefree college student. But this summer, Logan arrived at his 7th JA Conference with a greater goal in mind – to connect with other siblings whose brother or sister has JA or other childhood rheumatic diseases. Teamed with fellow Super Sibling and Arthritis Foundation Development Manager, Lauren McAllister, the duo held separate sessions in both the kids and teens program geared specifically for siblings. During these sessions, kids and teens were encouraged to share their feelings freely without guilt or reservation. Lauren and Logan shared their own experiences and feelings of anger towards the disease or guilt for being able to do certain things without their brother or sister. They went on to ask the group questions about feeling hurt for their siblings, as well as concern and frustration for their parents. In the Mom's Closing Session in Philadelphia, one mother said that the Sibling Session was the first time her son ever spoke about his sister's JA.
His mother, Rochelle Lentini says, "Logan has always adored interacting with children and making kids laugh with joy. Logan has an ability to put smiles on faces even during the hardest of times. I remember one distinct time in the infusion room when he hung out with a young girl who was struggling. I later got a call from her mom and was told that just prior to us walking in for treatment, they had been giving crushing news and both her and her daughter were devastated. But because Logan entertained her daughter the entire infusion treatment, they never broke into tears that were trying to flow."
"Logan is this way with Parker too. If he sees his brother struggling, he will crawl into bed with him and just be silly or he will play his guitar and take him to another place through music."
Logan's younger brother,
Parker
was diagnosed with systemic onset juvenile arthritis with overlap syndrome at 10 years old. Now 17, Parker served as the 2016 National Youth Honoree for the Walk to Cure Arthritis. While he considers himself a brother first, Logan also has a form of juvenile arthritis called enthisitis related JIA – a type of arthritis that affects the joints and enthesitis – the connective tissue where tendons or ligaments attach to the bone. Logan and Parker are a true force to be reckoned with – raising a combined $27,000 for their
2016 Walk to Cure Arthritis
teams "
Da Purple Playas
" and "
Logan's Dream Team
".
[caption id="attachment_514" align="aligncenter" width="604"]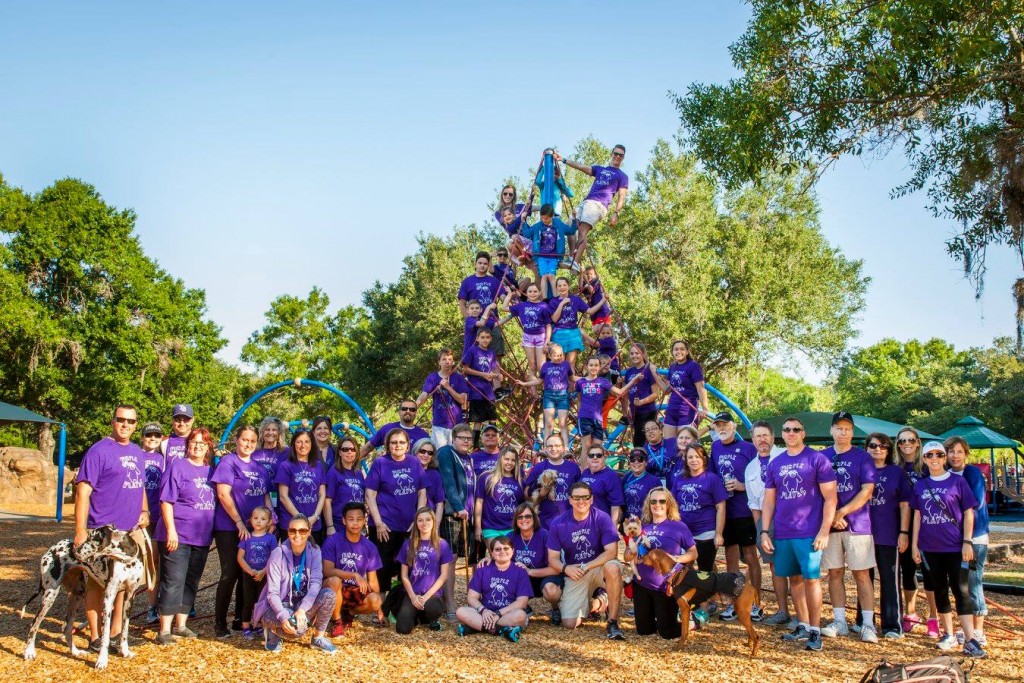 Team photo of Walk to Cure Arthritis Team: Da Purple Playas & Logan's Dream Team.[/caption]
"For me the JA Conference is a big deal. Not only do I get to reconnect with friends that I see on an annual basis, but I also get to meet new families and build relationships. Since I am both a sibling and a patient, I get to experience what conference goers across the entire spectrum experience," says Logan. "Additionally, the emotional connections that I have made with people at conference are indescribable. There isn't another place that I know of where I can connect with people who understand exactly what I might be going through either medically or emotionally."
In 2015, Lauren's sister,
Kristen McAllister
, was unable to attend the JA Conference in Orlando and Lauren proudly accepted her National Young Adult Honoree flag in her honor. When asked about working with Logan on the Siblings program, Lauren remarked, "[Logan] made a special trip last year after the JA Conference and drove by himself all the way to Birmingham to see my sister since she couldn't make it to conference. I just feel that speaks volumes of his character."
Lauren continues, "Finding someone that understood where I was at, especially given how severe our siblings' health complications are, was a game changer for me. Together we are stronger for one another, our sibs, parents and the other JA sibs out there."
A remarkable image was captured of Logan comforting Lauren during the Closing Session in Phoenix. When asked, Rochelle commented, "Logan and Lauren are the big sibs to some pretty awesome siblings. But as their brother and sister endure some really intense medical issues it surely takes a toll on the two of them. They support each other no matter what and at the conference this year, not only were they co-presenters to the siblings; they were once again there for each other. We have become family and Logan's embrace allowed Lauren to just let go of the tears she had been holding for far too long."
"Just because a sibling doesn't have JA, it doesn't mean that they don't live with it. Siblings often face the emotional turmoil of the disease," says Logan. "By participating in these sibling sessions, I hope to be able to provide similar emotional support to other siblings and anyone else in the arthritis community who may need it."
In addition to his participation in the Walk to Cure Arthritis and serving as a local volunteer for the Arthritis Foundation, Logan spoke at last year's Annual Meeting on sibling advocacy and empowerment. Currently a health science major at the University of Florida, this Champion of Yes is hoping to also add a minor in disabilities in society. Once his undergraduate degree is completed, Logan plans on pursuing a medical degree to become a pediatric rheumatologist.
There is no doubt this Super Sibling's future is very, very bright.
Related Resources: