Because access to care is not always guaranteed, we've been working to help close the gap on the nation's rheumatologist shortage through our 
fellowship initiative
. In 2019, we announced 
four new fellowship awards
 as a part of this initiative. One of those grants was offered to the University of Minnesota (MN), which recently awarded their fellowship to Dr. Emily Hause.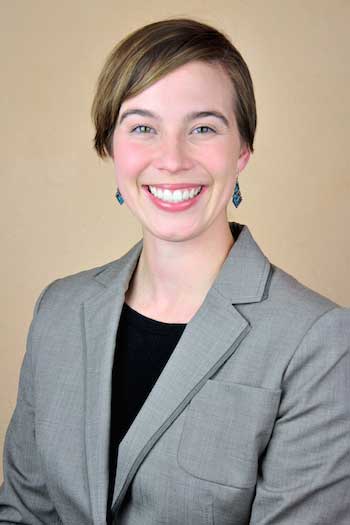 Dr. Hause will begin her 3-year fellowship training in the Twin Cities on July 1, 2020. Born and raised in St. Paul, MN, she attended Lawrence University in Wisconsin and received a B.A. with a double major in Biochemistry and Spanish. Following graduation, she moved back to Minnesota to attend the University of Minnesota, where she obtained a Master's in Public Health in Epidemiology. Subsequently, she worked various jobs in public health for the city of Minneapolis and Minneapolis public schools while applying to medical school.
Dr. Hause attended the University of Colorado School of Medicine and her interest in pediatric rheumatology was sparked as a first-year medical student there. While in medical school in Colorado, Dr. Hause worked as an Arthritis Foundation Juvenile Arthritis (JA) camp counselor, where she planned and coordinated engaging, population-specific activities in a camp setting for 60 children with JA. She also assisted with medication management, camp check-in and daily care of children.
Following medical school, she completed her pediatrics residency at the Medical College of Wisconsin Affiliated Hospitals in Milwaukee. Visiting a meeting of the American College of Rheumatology during residency inspired her interest beyond clinic rheumatology to include rheumatology research in the U.S. and abroad. Additionally, a month-long rotation studying pediatric rheumatology in Cape Town, South Africa during her residency increased her interest in global pediatric rheumatology.
"I'm excited to be starting my fellowship in pediatric rheumatology at the University of Minnesota this summer and excited to devote my medical career to rheumatology," said Dr. Hause. "I'm looking forward to developing relationships with patients and their families through diagnosis and treatment of their rheumatologic conditions. I'm grateful to the generous donors at the Arthritis Foundation for this opportunity to pursue my passion in rheumatology."