As part of our vetting process for
Arthritis by the Numbers
– a collection of verified arthritis facts and figures – we invited patients to comment on the disease section that most affected their lives. After all, they are the experts on how the disease changes and challenges everyday living.
Meet Eileen Schneider, who is a registered nurse and has a passion for patient advocacy. Following, in her own words, is her story about living with
rheumatoid arthritis (RA)
and how the statistics she reviewed in Arthritis by the Numbers relate to her personally.
Question: How do some of the RA statistics you read about affect you?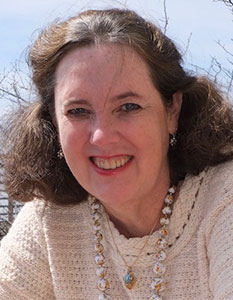 Eileen:
They're a reminder to me that this disease affects many people in many ways. Over the years, I've learned that a person doesn't "just have RA," because the disease affects other parts of the body, too. The numbers reinforce that RA is more than a physical disease and can also affect behavioral health. RA is difficult to cope with, and as the statistics reveal,
depression is particularly common
.
I seem to be an outlier when it comes to the
impact RA can have on work
. I have maintained full-time employment since I was diagnosed and have never had to call in sick because of my RA. I've had some surgeries on my joints, but even then, I was able to return to work promptly while recovering. There have been days when I haven't felt well, but I've learned that keeping myself busy has been a helpful coping strategy.
The
cost burdens
of living with RA are real. I have decent medical insurance, but prescriptions, copays and lab work are all costly. I had significant financial hardship from hand and wrist surgeries, and it took quite a while to pay off the out-of-pocket expenses. The benefits were terrific, but the financial strain increased stress.
Question: What changes has your arthritis made to the way you live?
Eileen:
There have been significant changes. One of the biggest challenges was accepting that I could no longer be as independent as before. I grew up taking care of myself and figuring things out on my own. When I was diagnosed at age 27, I wasn't ready to give up that independence. Over time, I realized I no longer had a choice and had to ask for help if I needed it. That was a tough transition.
One of the biggest changes I had to make was in my line of work. I was in the prime of my nursing career when diagnosed. My rheumatologist told me that bedside nursing care would no longer be possible. I knew he was right, but it made me so sad. I could no longer open syringes, help turn a patient over, safely help someone walk who was weak. So I became a nurse educator and have worked in the same hospital for 35 years in a variety of nurse-related roles. RA has made me a better nurse because I have greater understanding of those with chronic conditions.
Question: What advice would you give to a newly-diagnosed patient or parent/caregiver?
Eileen:
Be patient with yourself. It takes a while to learn to live with it. Over time you will find the balance between living with RA but not letting it consume you. Some days I hardly think about it at all; other days I think about it a lot and feel down. I've learned to pay attention to what my body is telling me. I've learned that often when I'm feeling down, it's because of fatigue. My body is telling me to
slow down
, get more rest. Ask for help and listen to your body. Balance is key.
Question: What are the questions we can't answer yet, but you would like researchers to focus on?
Eileen:
When I was first diagnosed, I asked my rheumatologist why I got RA. I didn't know anyone who had it, including family members. He said there is likely a genetic predisposition to RA and that a stressor may trigger it. Is there genetic testing that can be done? What types of stressors may trigger it? If other family members have the same genetic predisposition, why did I get it and others did not? Knowing those answers won't change anything for me, but others may benefit as more research is done into those aspects.
Related Resources: