Cristina Schaefer is a Chronic Strength Champion, which means she doesn't just take control of her pain — she battles back. Read to learn how Cristina has found ways to overcome her rheumatoid arthritis.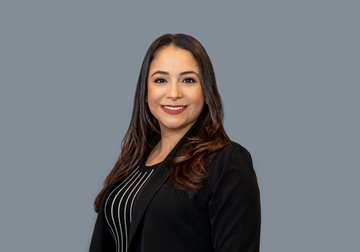 Seventeen years ago, my life changed when I was diagnosed with rheumatoid arthritis. As someone who had always been active and athletic, the diagnosis hit me like a ton of bricks. Some days, I'd wake up with my elbows completely locked in a bent position, or my knees would lock when I'd stand. After a few years on biologic treatments, I was able to live, work and play again with little to no pain most days.
When my husband and I decided to start a family, I had to get off the medication that had kept me active and relatively pain-free for over 10 years. It was a stressful and painful time, but ultimately when our daughter was born, it was so worth it. Within a week of her birth, my RA symptoms came back with a vengeance. All the required and loving tasks as a new mom — holding her, snapping onesies, changing diapers — suddenly became impossible. Soon after, I met with my doctor to start the process of a new treatment plan.
Staying in control
Now, almost five years later, my doctor is still working with me to get me back to the controlled state I was in. Some days are great, others are not so great. All I can do is take each day as it comes and fight. I've said that a good measure of control over my arthritis revolved around the ability to give my daughter a bath and braid her hair at night without pain after working a long day.
Recently, I was paired with a medication that has helped me regain some of that control. I've found that setting goals for myself helps me stay motivated and get even stronger. After crushing my initial goal, now I have my sights set on new weightlifting and other physical activity goals to support my physical health, so I can ensure my well-being for many active years to come as my daughter grows.
When I have downtime or periods of rest and recovery between my exercise regimens, I have found getting back to the gym is easier when I use daily affirmations. Lately these include telling myself
I'm doing my best, I believe in myself, all progress is progress
and
I will listen to my body
.
Connecting to resources and the Arthritis Foundation community
In researching pain management and sleep deprivation — the two areas I am often challenged with the most when it comes to my RA symptoms — the Arthritis Foundation has been a crucial resource in finding the helpful information I need. Over the years, this has included
informative webinars
, the
Live Yes! With Arthritis
podcast,
blog posts
on the topics,
dietary resources
and, most recently,
in-depth information on using CBD
to help with pain and sleep deprivation. I haven't tried CBD yet, but I feel much more educated on it, the ways to use it and the pros and cons to the different methods/applications of it.
Since the beginning of my journey with RA, I have been involved with the Arthritis Foundation through Walk to Cure Arthritis. I have connected with so many helpful resources and met many inspiring and supportive people through this community. This year, I am honored to co-chair the
National Walk to Cure Arthritis
and bring my ideas and passion to the national level. When I'm not busy working as a social media professional or spending time with my family, I also serve as vice chair on the Foundation's Houston leadership board and the patient leadership council.