Support the Arthritis Foundation and the
54 million Americans
with arthritis.
Meet Cassidy Middleton
Cassidy Middleton is a happy, thriving 8-year-old who has a loving affinity for Minnie Mouse and spending her days horseback riding in the warm, Tucson, Arizona, sun.
In December 2013, Cassidy was diagnosed with autism, and that's when the Middleton family's world changed. Most weeks were filled with therapists and appointments, and just when things started to settle down, Cassidy's mother, Kari, noticed Cassidy was a "bit knock-kneed" and "walking funny" for a 3-year-old. After consulting with their pediatrician, who referred the family to a pediatric rheumatologist, Cassidy was diagnosed with
juvenile arthritis (JA)
.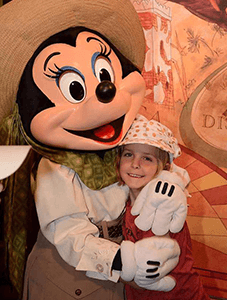 Since her diagnosis, JA has taken over the Middletons' daily lives. They've had to figure out how to create a shared calendar for all their appointments and to ensure Cassidy's medication is given on time. Cassidy has had to deal with the
daily pain of arthritis
and the rollercoaster ride of symptoms that come with it on both good days and bad. JA also causes Cassidy to miss more days of school than most of her peers.
"Although you'd never know it by her activity level or 'puffy'
joints
, Cassidy doesn't slow down," says Kari.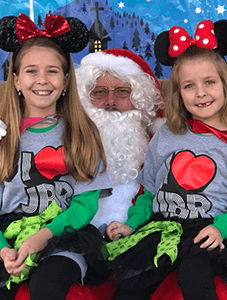 Cassidy's favorite things are Minnie Mouse, cuddle time, books and her heating pad. "This evil disease has taken away more than any of us would like to admit, and it's time we
raise awareness
and
fund research
to find a cause so that no parent has to hear, 'Your child has juvenile arthritis.'"
The Middletons connected with the Arthritis Foundation shortly after Cassidy was diagnosed. "I actually Googled it and found the
Arthritis Foundation
," Kari says, "and within a month we were connected with Allie [Avishai] and the local Arizona office."
"The Arthritis Foundation has given us hope, support and an extended family we never once thought we'd be a part of," says Kari. "We've been able to
connect with other families
and young adults. Having a great network both locally and online is so helpful and supportive."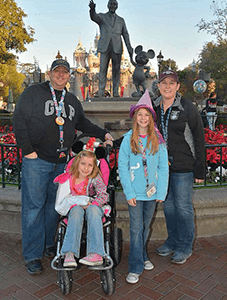 You can
support Cassidy and the Arthritis Foundation by donating
on her behalf before the end of the year. When you give to the Arthritis Foundation, you
help support our commitment to help 54 million Americans
with arthritis say Yes. Give, so Cassidy can say Yes to childhood — to Minnie Mouse and horseback rides, to books and cuddle time.
Related Resources: