Daughter of Chil Wellness founder has made major progress, thanks to her dad's natural solutions.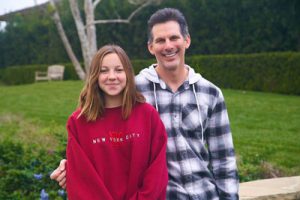 At just 15 months old, Aspen DeMeritt of Malibu, California, started limping after getting up from naps. A few months later, she had shooting pain in her legs that made her unable to stand. She was soon diagnosed with juvenile arthritis (JA) and was put on multiple medications to control her inflammation.
JA, affecting 300,000 kids in the U.S., can cause the immune system to mistake healthy cells and tissue as foreign substances, causing inflammation. The disease ranges in severity and can lead to not only serious joint issues, but also uveitis, an inflammation in the eyes that can cause blindness. There's no cure, but drugs can help reduce symptoms. However, Aspen's parents, Kevin and Amanda, were skeptical.
"We soon found these prescriptions came with powerful side effects," says her father. "As a parent, I could not stand idly by. I began my research to find safe, natural ingredients that could bring relief to her tiny body and restore the joy that the pain had stolen from her."
Kevin worked with scientists, doctors and farmers to develop natural ingredients that could be used to help her feel more comfortable without negative side effects. That led him to start
Chil Wellness,
a new-generation wellness company that formulates products to assist people in obtaining a healthier, more active lifestyle. "This journey to help my daughter has now become a mission of ours to help others. It is truly a blessing to have this opportunity."
Aspen turned 15 earlier this year and attended school remotely as a freshman because of the pandemic. Today, the only medication she takes is a pill, which she swallows daily. "It took a little while to work, but I like it a lot more than the shot I used to take every week. I feel pretty good now." Apsen stretches often and tries to stay moving as much as possible. "When I get a flare, I rub on the salve or roll-on my dad made for me, and my knees and foot feel better."
[caption id="attachment_2390" align="alignright" width="225"]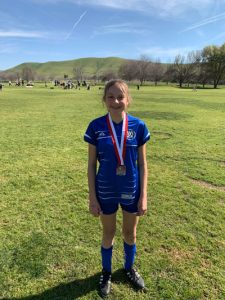 Aspen playing soccer at age 13[/caption]
Playing soccer is one of Aspen's favorite activities. She also enjoys swimming and diving and likes to draw. "Before, I was on my school's soccer team, which I loved, but that was cancelled by COVID-19. Since then, I go on walks with my dog and work out at home with my dad. But my hobby is really soccer. I would love to be able to play soccer in college."
COVID-19 was a tough adjustment for Aspen. "My parents were protective of me because of my medication lowering my immune system," she says. "For the first six months or so, it was really hard, because I couldn't hang out with my friends. We talked using Facetime to catch up, but it wasn't much fun and a little depressing. On the other hand, our family became closer and would do fun stuff together to pass the time. My mom cooked a lot, my dad ate a lot, and my brother and sister were always trying to figure out how to get out of the house."
COVID-19 also made Aspen realize something she thinks may help other kids and parents. "At first, I was down on myself because I wasn't like other kids. I had to be more careful. My parents were always making sure I was safe because of the medication that lowered my immune system.
"I would take it the wrong way," she continues. "Like I was getting singled out, and it didn't feel good. But after a while, I realized they were protecting me out of love. My advice is to understand that your parents are making sure you are OK. And for parents: Understand that kids just want to be kids. And if we talk back or get mad, just be patient. We do come around to realizing that you love us and are trying to help."
Aspen and her family have donated time and money to their local Walk to Cure Arthritis, and she has spoken at Arthritis Foundation fundraising galas in Los Angeles. During the pandemic, Aspen says she and her dad set a goal of raising $100,000 to benefit the Foundation through sales of
Chil Wellness products
. "We're almost there," she says. "I'm really proud of what we've done and hope it helps those with arthritis, like helping kids go to
JA camps
where they can be around other kids like them."
"I wanted to turn a devastating situation for our family into an opportunity to raise awareness about juvenile arthritis and to raise funds for the Arthritis Foundation, an amazing organization that has been a superb support system," says Kevin.
[caption id="attachment_2391" align="alignleft" width="199"]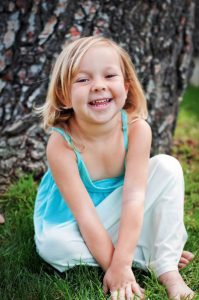 Aspen at age 3 after being diagnosed with JA[/caption]
Kevin admits he's not a medical professional, just a parent on a mission to help his daughter. He wanted Aspen to have a normal childhood and to run and play with other kids. The goal was for her to grow up strong and healthy and be able to do whatever she loved in life. He continually seeks out the best ingredients, scientists and technology to get the best results.
Aspen's mother, Amanda, says their family has a motto: "Always keep trying and never give up! Every day is a challenge, but as a family, we can face it."
One of Kevin's favorite quotes, by Winston Churchill:
"Success is not final; failure is not fatal: It's the courage to continue that counts."
July is JA Awareness Month, when the Arthritis Foundation is hosting our annual JA Conference and summer camps. Please support our commitment to
helping families like Aspen's find hope and support.
Learn the
Arthritis Foundation's official position on CBD use for adults with arthritis.
We do not recommend CBD use for children with arthritis and other pediatric rheumatic diseases.
—Tony Williams