This free guide has been put together, based on advice from experts working with the Arthritis Foundation, to help you effectively manage your pain – without a prescription.
Examples of what you'll find inside:
Quick fixes for pain – should you use heat or cold?
Evidence on holistic and natural therapies, such as acupuncture
Tips to adjust diet to help fight arthritis symptoms
How gentle exercise can be used to improve pain symptoms
To access the free e-book, sign up below.
Download the Free E-Book Below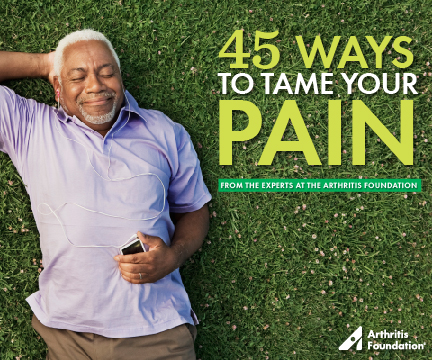 When you download your free e-book, you'll also be signed up for information-packed updates from our community on how to live your best life with arthritis.