Preparing for the holidays is never easy. And it's even more challenging when you deal with arthritis.
However, there are easy ways to help you ease through the holidays, without being a scrooge. These tips can help you:
Prepare tasty meals everyone will love, minus all the agony you may normally encounter.
Keep your physical and mental fitness in check and balanced, taking time to ensure your personal needs are met.
Connect with others as much (or as little) as you feel up to. Socializing is a great way to even things out, but if it's too much, pull back as you need to. And don't feel guilty about it!
What to do about holiday gift-giving? Don't overdo it … and don't stress too much. Check out our ideas.
Download the Free e-book Below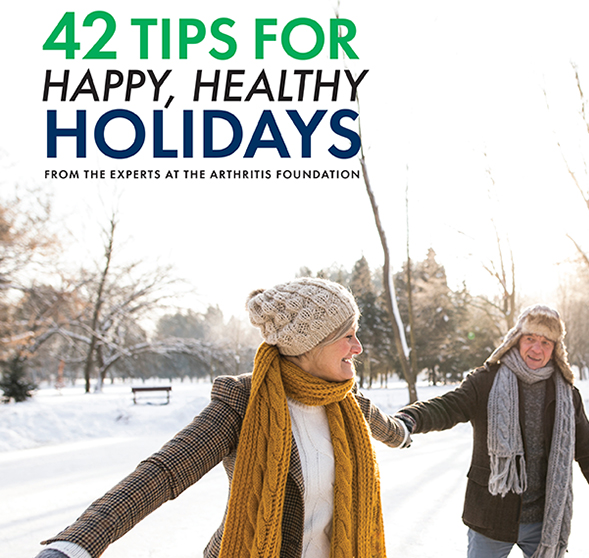 When you download your free e-book, you'll also be signed up for information-packed updates from our community on how to live your best life with arthritis.