Times are tough, but people living with chronic illnesses like arthritis are tougher. An essential part of navigating a lifetime of living with arthritis is building resilience. Now, more than ever, understanding the benefits of resilience and building on these strengths can help you cope and manage your overall well-being in these challenging times.
Download this FREE e-book from the experts at the Arthritis Foundation.
Learn 36 Tips to Build Resilience & THRIVE so you can:
Focus on the positive
Learn from experience
Build your knowledge
Find your bliss
Seek support
You can trust the experts at the Arthritis Foundation, the leading organization dedicated to helping those with arthritis live their best life. For over 70 years, support from people like you has made possible life-changing arthritis treatments, resources and connecting with others who understand.
To access the free e-book, sign up for updates from our community below.
Download the Free E-Book Below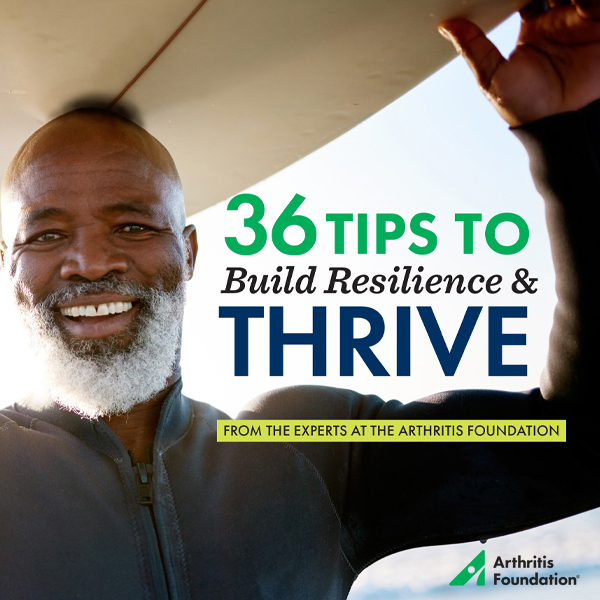 When you download your free e-book, you'll also be signed up for information-packed updates from our community on how to live your best life with arthritis.