Episode 11
Survive & Thrive
For people living with arthritis, the impact of the COVID-19 crisis can amplify feelings of anxiety, depression and isolation. As we are forced to physically distance from the world around us and stay home, it can be challenging to find a new routine or strategies to stay healthy. In this episode, special guests, three-time football champion Rob Gronkowski (aka "Gronk") and TV personality Matt Iseman get up close and personal to share what they're doing to Survive and Thrive: Together in Isolation.
Listen Now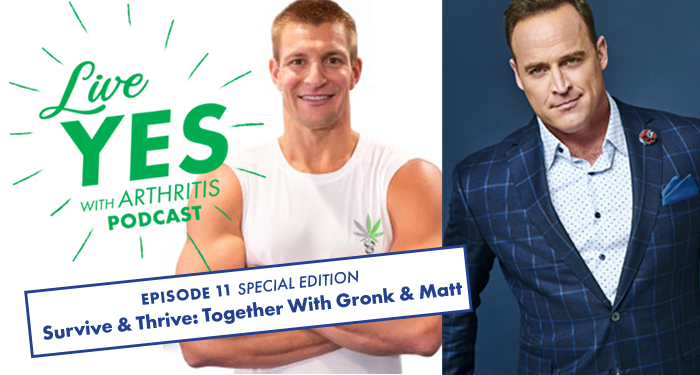 Podcast Show Notes
Download Show Notes
For more information on podcast episodes. Join our community and download the show notes with a full transcript.
Join Now
Subscribe on these platforms
We want to hear from you
Tell us what you think about the Live Yes! With Arthritis podcast. We want to hear from you.