Newly Diagnosed: What You Should Know
If you've recently been diagnosed with arthritis, this four-part podcast series will help you understand your arthritis diagnosis and what to expect. Learn how to manage the physical and emotional tolls of arthritis and how to build your health care team, and hear from others who live with arthritis.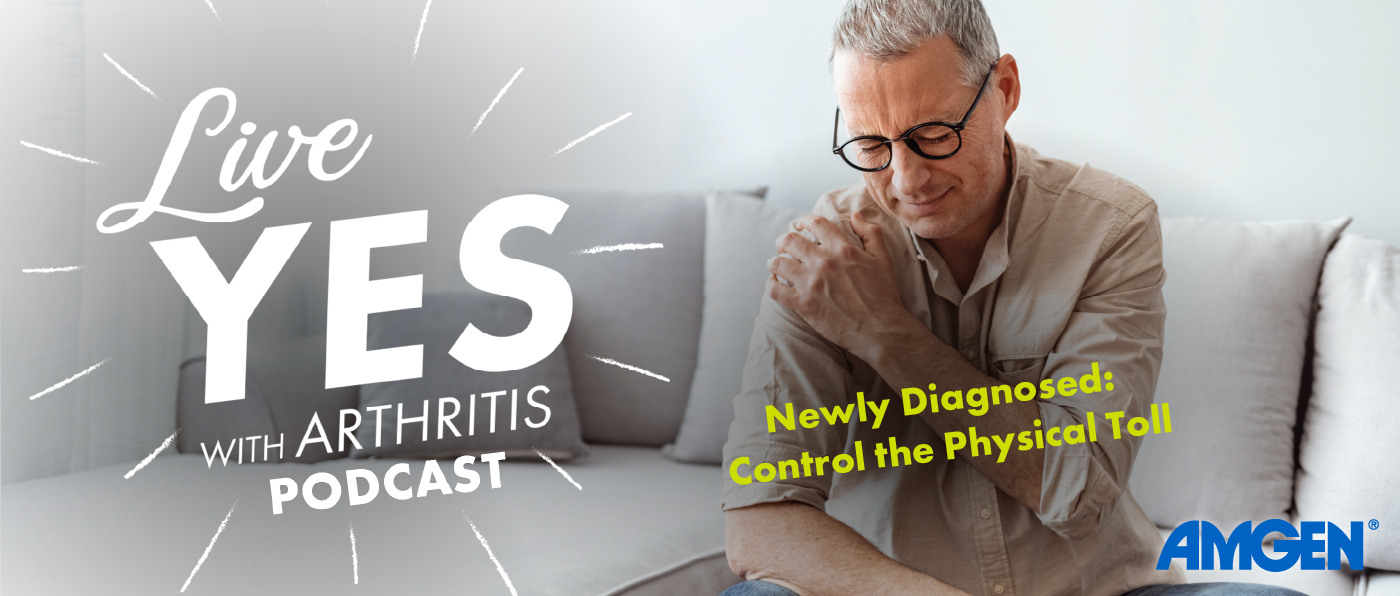 Newly Diagnosed Series
Understanding the Physical Effects of Arthritis
While joint pain and inflammation are the hallmark symptoms of arthritis, the physical toll it takes on your body can vary. Depending on what type of arthritis you have, and whether it's an autoimmune inflammatory condition, the physical symptoms can affect many parts of your body — beyond your joints — including your skin and eyes or your heart and kidneys. Learn more in this episode of the Newly Diagnosed With Arthritis series of the Live Yes! With Arthritis Podcast.
Listen Now
Newly Diagnosed Series
Building Your Health Care Team
There's no doubt, a new diagnosis of arthritis can feel overwhelming. But take heart — help is at-hand. Tune in to the first episode — in a series of four that explores everything you need to know when you're newly diagnosed — to hear experts share tips on how to create your health care dream team.
Listen Now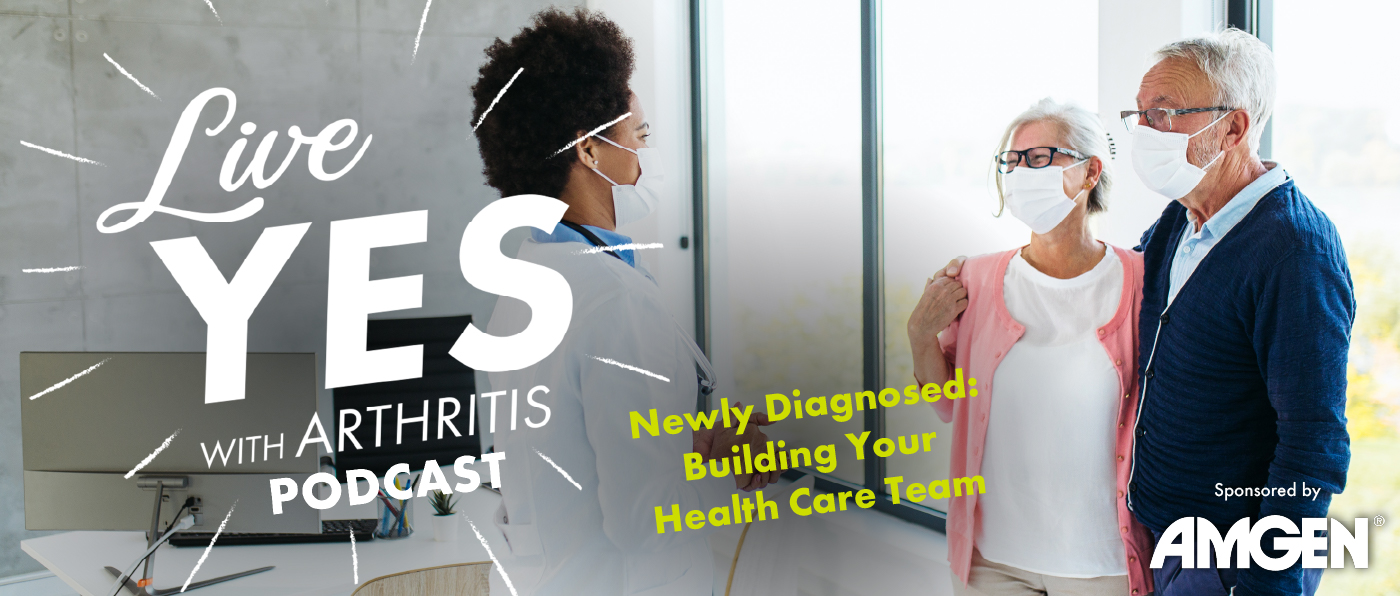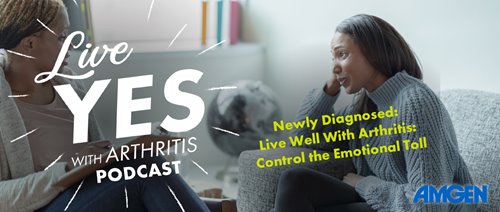 Newly Diagnosed Series
Control the Emotional Toll
Painful feelings like anger, stress and depression worsen physical pain, too. Learn how emotions influence pain and learn some strategies to cope in the latest podcast.
Listen Now
Newly Diagnosed Series
Words of Wisdom
Tune in to the Live Yes! With Arthritis podcast to hear three people discuss their arthritis journeys and how they overcome challenges.
Listen Now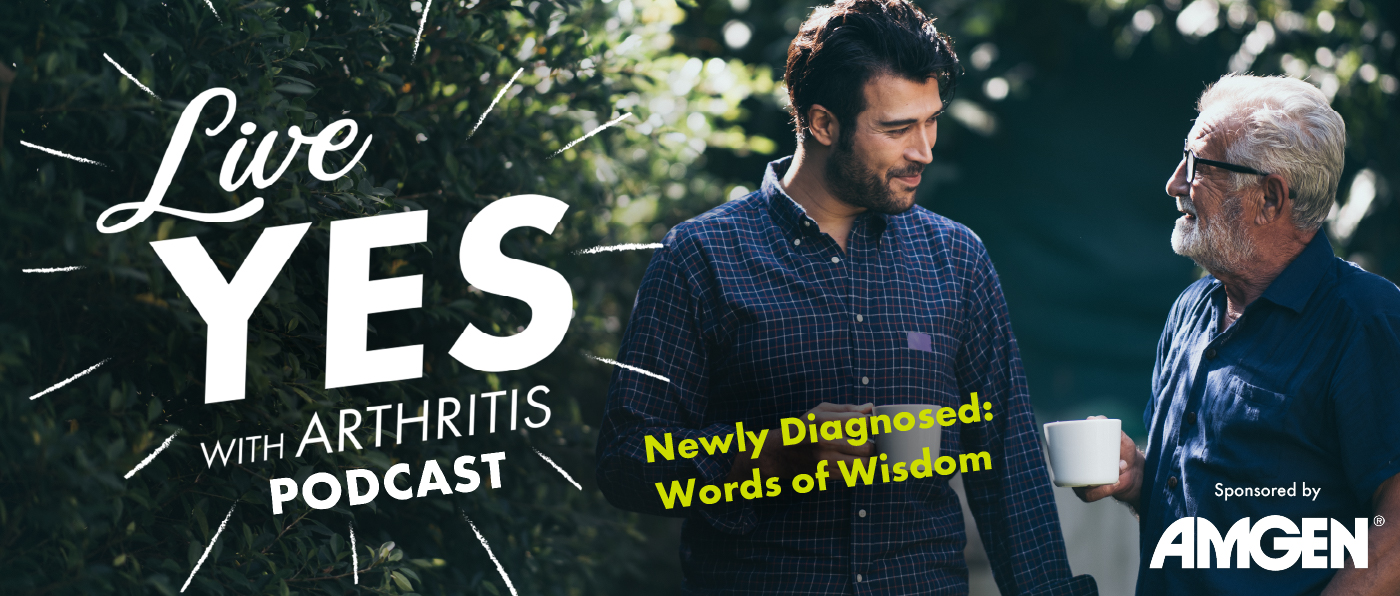 More Resources For Newly Diagnosed
Find more tools and resources to help guide you on your journey with arthritis. We've put together information that's most important for you now as you try to take back control.
Get Empowered
We're Here For You
Our team of a licensed, clinical social worker and trained staff understand arthritis and have helped thousands of people like you. We have a Spanish-speaking expert, too, who can help you.
Get Help
Partners for the Newly Diagnosed
Special thanks to Supporting Sponsors who help people with arthritis better understand and manage their disease.
Stay in the Know. Live in the Yes.
Get involved with the arthritis community. Tell us a little about yourself and, based on your interests, you'll receive emails packed with the latest information and resources to live your best life and connect with others.