Share Your Experience With JA and Help Change Lives
Take part in our 10-minute research assessment to join those who are trying to help change children's lives and the future of arthritis today for your family and 300,000 other families.
What is the Live Yes! JA INSIGHTS program?
This new research assessment tool uniquely captures the experiences and challenges of what everyday life is like living with juvenile arthritis and related childhood rheumatic conditions. Input from parents of children ages 5-17 demonstrates the impact of JA —and helps the Arthritis Foundation plan research, and develop new resources and customized local programming. By participating in this research, you can contribute to knowledge that may help your child better navigate life with arthritis and contribute to a brighter future for all JA kids.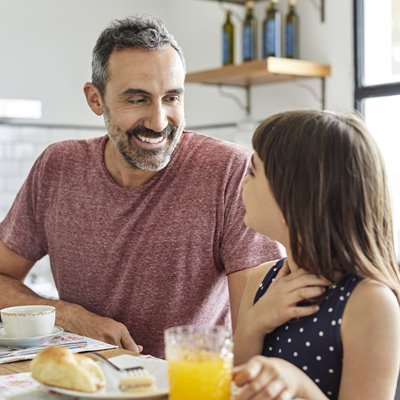 Why your voice matters
The Arthritis Foundation looks at treatments for JA differently, because dealing with JA is different for kids and their families. You have so many more challenges to tackle. Your input will help:
Amplify our work to improve the future of arthritis care and treatments for children.
Develop programs that meet needs in your own community.
Shape a powerful advocacy agenda that fights for you and your family.
Give just 10 minutes.
Help change the future of JA.
By sharing your experience, you're showing decision-makers the realities of living with JA, paving the way for new possibilities. Your responses inform the Arthritis Foundation's strategy to break down barriers to care, inform research and create resources that may make a difference in your own child's life and for many more other children.
Participate Now
Answers to Your Questions About JA INSIGHTS
What is the Live Yes! JA INSIGHTS research assessment?
It is a way to collect and keep track of the arthritis community's patient-reported outcomes. If you choose, you can print your responses to the assessment and compare your child's personal record with community-level data. This could help you track how your child's health compares to the larger population and how their health changes (or doesn't) over time.
What is a patient-reported outcome?
A patient-reported outcome is a response directly from you to a question about a symptom or some other important aspect of your child's overall health. For example, it may be about how frequently your child has felt pain in the last week.
Who can participate?
Currently, this program is for parents/legal guardians of children/teens, ages 5-17, with juvenile arthritis or a pediatric rheumatic disease.
What kinds of questions will be asked?
The questionnaire is designed to capture information about what you, your family and your child's experiences are with arthritis and how it affects your child's function and mobility.
Will my information be private?
Your information will be stored in a secure database maintained by the Arthritis Foundation's vendor, Qualtrics. It is protected at the same level as banking data. The Arthritis Foundation will never share or allow access to data that is tied to your name or identifying information. Data will only be shared in big batches, called "aggregate" data, with no names, addresses, emails or other personal information connected.
How will the Arthritis Foundation use my information?
The aggregated results will show a composite picture of children's lives with juvenile arthritis, their needs and what their priorities are. The Arthritis Foundation only shares deidentified aggregate data with partners to enhance research and increase knowledge about arthritis. Unlike other programs that collect patient-reported data, information collected through Live Yes! JA INSIGHTS may immediately influence the development of resources and programs for kids with arthritis and their families through the Live Yes! Arthritis Network.
Will filling it out take long?
Answering all questions takes most people about 10 to 15 minutes; some finish more quickly, and some take more time.
Do I take the survey only once?
If you decide to participate, you can take the survey as often as you like. If you join the Live Yes! INSIGHTS program, you will receive periodic email reminders to take it again so you can capture your child's experience at different points in time. The frequency of these emails may vary, but is estimated to average about one email per month.
Where can I take the Live Yes! JA INSIGHTS assessment?
Learn more about the Live Yes! JA INSIGHTS program and take the research assessment at arthritis.org/JAinsights.
Can I share the survey with my community?
Yes, please do share it. The more people who take it, the more effective the outcome.
JA INSIGHTS
Make a better tomorrow possible in just 10 minutes today.
By sharing your experience, you're showing decision-makers the realities of living with juvenile arthritis, paving the way for new possibilities. Your participation in research informs the Arthritis Foundation strategy to break down barriers to care, inform research and create resources that may make a difference for your child and family. Participate in research now.
Participate Now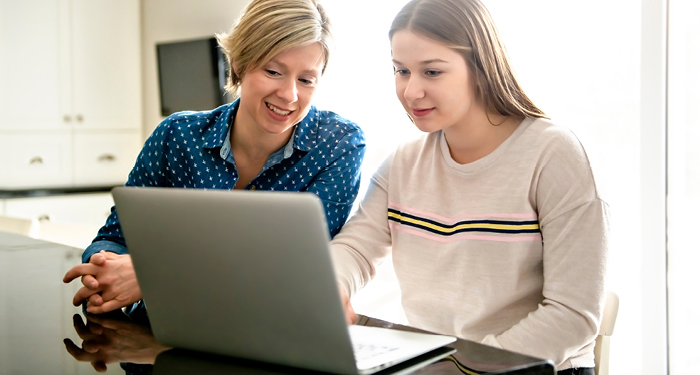 Questions?
For questions about the Live Yes! INSIGHTS program or the INSIGHTS assessment.
Contact Us




Thank you to our sponsor for their support to the JA INSIGHTS program.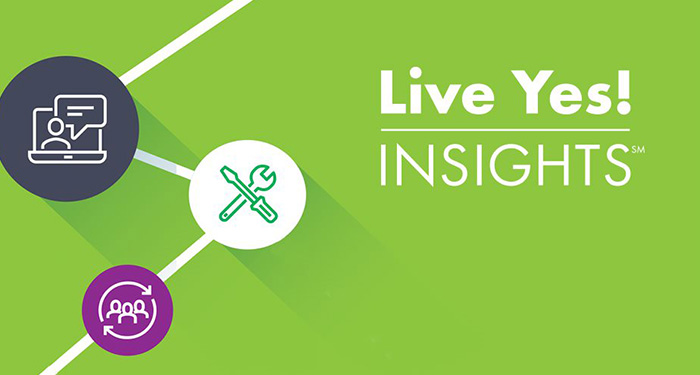 Give 10 Minutes
Participate Now: Adults with Arthritis
Your insights will lead to more effective care for adults living with arthritis, develop programs that meet your community's needs and shape a powerful agenda that fights for you.
Participate Now
Stay in the Know. Live in the Yes.
Get involved with the arthritis community. Tell us a little about yourself and, based on your interests, you'll receive emails packed with the latest information and resources to live your best life and connect with others.