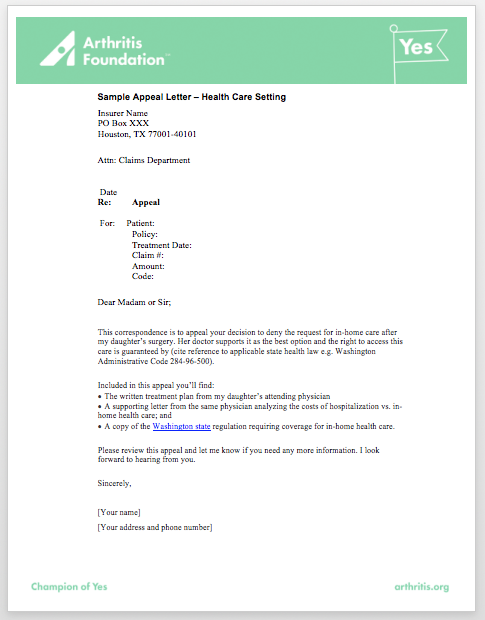 Use these templates to develop your own communication or as examples for your healthcare providers to use.
While each situation is unique, these sample letters are based on some of the most common claim denial issues. As you develop your own letters here are some common tips to follow:
Clearly state at the top of the letter that it is related to an appeal
Only include facts not emotional language
The information you provide must be related to the reason for denial (e.g. do not use medical necessity information for a claim denial based on missing information or late claim filing)
Make sure to include policy number, claim number, date of service and complete contact information (home address, phone number and email address)
Spell check your letter. Have someone read it over for typos and other errors
Send copies of documents, never the originals
Stay in the Know. Live in the Yes.
Join the Live Yes! Arthritis Network. Tell us a little about yourself and you will receive emails packed with the latest information and resources to live your best life and connect with others.