Questions to Ask Your Doctor if You Have Osteoarthritis
Ask your health-care team these 12 questions when you first find out you have osteoarthritis (OA).
Talk With Your Doctor
Questions to Ask Your Doctor
Download and print this handy checklist of questions to ask your doctor so you can understand your osteoarthritis diagnosis.
Download PDF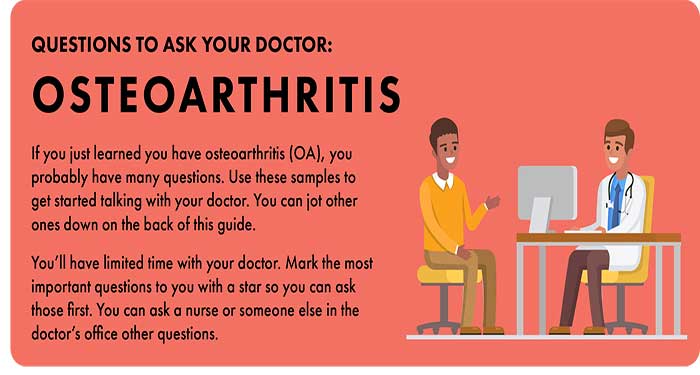 Diagnosed With Osteoarthritis?
Get the latest news and tips about living with OA in the Living Your Yes! e-newsletter.