Thank you for reaching out to us.
You will receive a confirmation email about your submission, and someone will follow up with you soon. Meanwhile, explore some other ways you can get involved with the arthritis community and make a difference in your own life.
Begin Your Journey
Get Connected, Informed & Inspired
The Live Yes! Arthritis Network, created by the Arthritis Foundation, can empower you to live your best life. Check it out, online and in person.
Connect Now
Latest Podcast
Relationships
On this episode, we're talking about relationships. Psychotherapist Katie Willard Virant shares tips to navigate relationships with loved ones. Get the tools you need to share your arthritis story.
Listen Now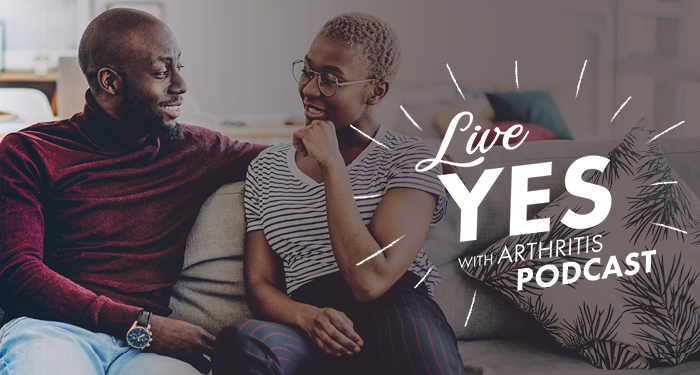 Stay in the Know. Live in the Yes.
Join the Live Yes! Arthritis Network. Tell us a little about yourself and you will receive emails packed with the latest information and resources to live your best life and connect with others.