Thank you for reaching out to us.
Meanwhile, explore some other ways you can get involved with the arthritis community and make a difference in your own life.
Begin Your Journey
Get Connected, Informed & Inspired
The Live Yes! Arthritis Network, created by the Arthritis Foundation, can empower you to live your best life. Check it out, online and in person.
Connect Now
Latest Podcast
Coronavirus & Arthritis
The public health crisis surrounding the coronavirus – COVID-19 – has everyone concerned and anxious, especially those living with a chronic condition like arthritis. This special edition episode features Dr. Michael George, a rheumatologist and epidemiologist at the University of Pennsylvania, who studies infections in patients with autoimmune disease. He helps answer questions for people living with arthritis, especially those who are immune suppressed or have an autoimmune condition, based on what is known today.
Listen Now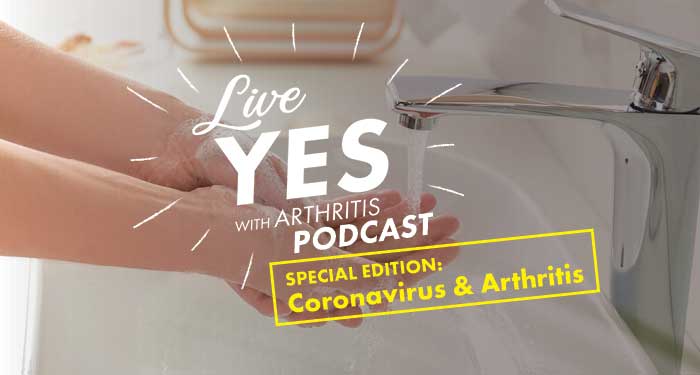 Stay in the Know. Live in the Yes.
Join the Live Yes! Arthritis Network. Tell us a little about yourself and you will receive emails packed with the latest information and resources to live your best life and connect with others.