Thank you for reaching out to us.
Meanwhile, explore some other ways you can get involved with the arthritis community and make a difference in your own life.
Begin Your Journey
Get Connected, Informed & Inspired
The Live Yes! Arthritis Network, created by the Arthritis Foundation, can empower you to live your best life. Check it out, online and in person.
Connect Now
Latest Podcast
Take Control of Back Pain
Millions of people suffer with chronic back pain and many of the causes can be arthritis related. The physical, social, and mental impacts can be devastating - leading to increased depression and anxiety. On this episode, you will hear from two chronic back pain patient leaders, Rita Roy, MD, MS and Jed Finley, who share strategies to take control of pain and discuss how building a strong community of support can provide hope.
Listen Now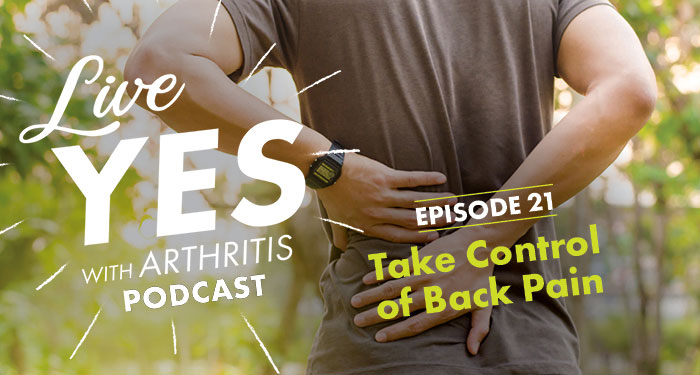 Stay in the Know. Live in the Yes.
Join the Live Yes! Arthritis Network. Tell us a little about yourself and you will receive emails packed with the latest information and resources to live your best life and connect with others.