Walk to Cure Arthritis National Sponsors
Walk to Cure Arthritis is the nation's largest arthritis gathering and support from the corporate community is more important than ever as we honor the 54 million Americans living with arthritis. Together, we'll make a BIG IMPACT, raising awareness and funds to change the course of arthritis. Arthritis never quits and neither do we.
THANK YOU to our Walk to Cure Arthritis National Sponsors!
National Presenting Sponsor

We are grateful for Amgen's partnership with the Arthritis Foundation. As a partner of the Foundation for more than 20 years, Amgen's role as National Presenting Sponsor for the Walk to Cure Arthritis has helped us bring communities together for the largest arthritis gathering in the country. Over the past several years, Amgen has invested several million dollars to support the Arthritis Foundation Pillars in the areas of science, advocacy, community support and patient programs. Together, we are impacting the lives of people living with arthritis.
National Walk Team
National Signature Sponsor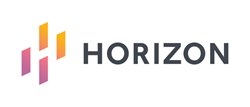 Horizon Therapeutics has partnered with the Arthritis Foundation over the past several years to support our science, advocacy and community programs with a focus in gout education throughout several markets. Horizon has contributed to both the Walk to Cure Arthritis and the Jingle Bell Run and we are proud of their efforts. In 2020, Horizon and their employees generated the largest Walk to Cure Arthritis corporate fundraising team in addition to their Walk to Cure Arthritis sponsorship.
National Walk Team
National Signature Sponsor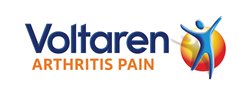 Voltaren Arthritis Pain Gel has been a partner of the Arthritis Foundation for the past two years. Supporting patient programs, engaging in the Walk to Cure Arthritis and the Jingle Bell Run Voltaren Arthritis Pain Gel is a valued partner and we appreciate both their partnership and efforts to champion the fight against arthritis. For more information on Voltaren Arthritis Pain Gel, visit
http://www.voltarengel.com/what-is-voltaren/
.
National Supporting Sponsor

Bristol-Myers Squibb (BMS) is a proud national sponsor and national Walk Teams for our Walk to Cure Arthritis and our Jingle Bell Run, two important ways of raising both donations and awareness for the arthritis community in cities across the U.S. BMS is a supporter of local and national programs for arthritis patients – including but not limited to, JA Power Pack program, the National JA Conference and the Childhood Arthritis Rheumatology and Research Alliance (CARRA)
National Walk Team
National Supporting Sponsor

Janssen, a Johnson & Johnson Company, is a legacy supporter of the Arthritis Foundation and the Walk to Cure Arthritis national event is one community activity where it all comes together. We salute them for their annual commitment to our mission to advance patient, advocacy and access, outreach to diverse patient communities with arthritis education and awareness so our community can live their best life. Like the Arthritis Foundation, they are a Champion of Yes!