National Sponsors
Check out our National Sponsors who help millions of people with their contributions.
National Sponors
National Presenting Sponsor

Amgen discovers, develops, manufactures and delivers innovative human therapeutics. A biotechnology pioneer since 1980, Amgen was one of the first companies to realize the new science's promise by bringing safe and effective medicines from lab, to manufacturing plant, to patient. Amgen therapeutics have changed the practice of medicine, helping millions of people around the world in the fight against cancer, kidney disease, rheumatoid arthritis, and other serious illnesses. With a deep and broad pipeline of potential new medicines, Amgen remains committed to advancing science to dramatically improve people's lives. To learn more about our pioneering science and our vital medicines, visit
http://www.amgen.com/
.
Signature Sponsor

The
Sanofi
and
Regeneron
alliance has collaborated to discover, develop, manufacture and commercialize human monoclonal antibodies utilizing Regeneron's proprietary VelociGene® and Velo immune® technologies along with human genetics to accelerate the development of new medicines. Sanofi Genzyme is the global specialty care business unit of Sanofi.
Supporting Sponsors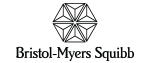 Additional Support Provided by