Jamie Bright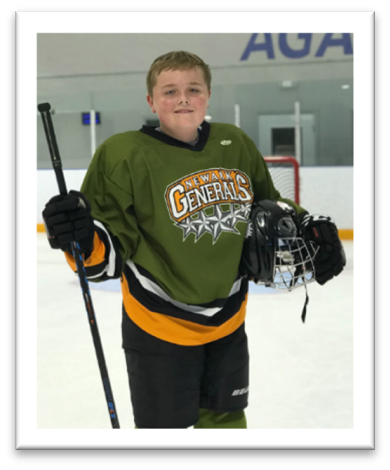 My name is Jamie Bright, and in the winter of 2019, I was diagnosed with Juvenile Idiopathic Arthritis. My whole world was rocked. I was playing ice hockey at the time and my season was over as quick as a wink. I could hardly walk let alone skate. With the help of Nationwide Children's Hospital and the Arthritis Foundation, I was quickly back on my feet better than ever. I swiftly returned to doing some of my favorite things like hockey, playing guitar, riding roller coasters, and I even picked up the sport of disc golf. With the help of my injections, I was in medicated remission with minimal pain.
I had just been weaned off Methotrexate. Most of the time I barely knew I was any different from the rest of my friends, until now at least. I have gotten far more serious about the sport of disc golf in the past months, and I pushed myself harder than ever trying to bring my game to the next level, playing hours and hours of golf every day. Slowly I began feeling some pain in my right elbow, knees and ankles. I didn't think much of it at first. Within a few weeks the pain was killing me to throw over one hundred feet, and disc golf courses where I am from demand anywhere from 150 to even 500 feet, if you can throw it that far. It was clear my arthritis was back with a vengeance. It killed me to know that I was losing precious hours on the course to this disease.
As I'm writing this, I have had my medications pumped back up to full, and taking it easy on the course, and I am starting to feel better, but it proves that even when you think your arthritis is gone, sometimes this terrible ailment sticks by your side, regardless of if you're a cool car guy, or a young disc golfer. It doesn't discriminate.
As I'm approaching the earning of my driver's license, my dad and I have actually gone in half and half on a 1969 Pontiac Firebird to restore as a father-son project, and just when we were about to break "ground" my arthritis flared up. I really want to help spread the word that kids can get arthritis too.
Thank you for taking the time out of your day to give my story a listen, and I hope to see you guys at the car show again this year, maybe even with my own addition to the car lineup.
Pete Scalia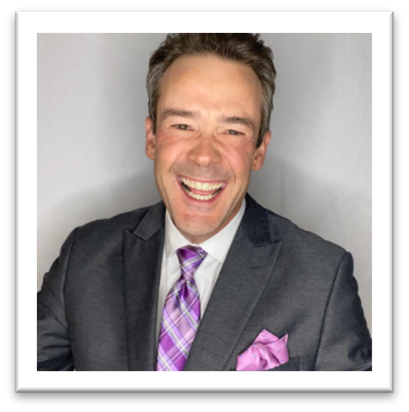 After working as a morning news anchor and local TV personality for more than 15 years, Pete Scalia is putting his heart and soul into launching PSNeverGiveUp — multimedia movement that utilizes a podcast and other digital media platforms to entertain, inform, and inspire others by sharing uplifting "Never Give Up" moments.
Pete was diagnosed with severe rheumatoid arthritis at age 30. Given his profession, he's always considered it a responsibility to educate people about arthritis and inspire others to NEVER GIVE UP! Having undergone several joint replacement surgeries and procedures, Pete and his wife Amy have been very open about the challenges of living with RA, infertility issues, and their difficult journey to parenthood.
A consummate performer and entertainer, Pete Scalia has more than 25 years of professional multimedia experience – as a morning news anchor, television host and public speaker. He has also appeared in many corporate and commercial projects as an on-camera spokesperson, and has lent his character voices to a number of video games and animation projects. (He also does a mean "Homer Simpson" impression, which he used to woo his wife Amy on the night they met!)
Pete stepped away from broadcasting for a few years to tour as a professional musician – opening for classic rockers Ted Nugent and Bad Company, and playing keyboards for nationally touring funk artist Freekbass – produced by legendary Rock and Roll Hall of Fame bassist Bootsy Collins. Music is still a big part of Pete's life. Working through the challenges and deformities brought on by his RA, Pete still writes, plays and sings music – including the annual Arthritis Foundation Bone Bash with his dad and their band Snidely Whiplash.
Pete is actively involved in many local and national Arthritis Foundation events, serving as emcee of the first-ever National Virtual Walk to Cure Arthritis in 2020 and the annual Conference of Champions "Evening of Honors" in Baltimore, Maryland (2018) and Atlanta, Georgia (2019). Locally, Pete volunteers his time supporting numerous Arthritis Foundation events, including the nationally recognized Classic Auto Show and Cruise-In.
Pete and his wife Amy (and their three children, Lola, Sofia and Nico) invite YOU to join the #PSNeverGiveUp Movement!