Over-the-Counter Pain Medications
Over-the-counter (OTC) pain medicines are easy to buy but can cause harm when not taken as directed. Use this handout as a way to help you choose and use these medicines safely.
OTC Pain Medicines
Making the Right Choice
Download and print this handy guide to help you chose the right OTC pain medication at the pharmacy.
Download Today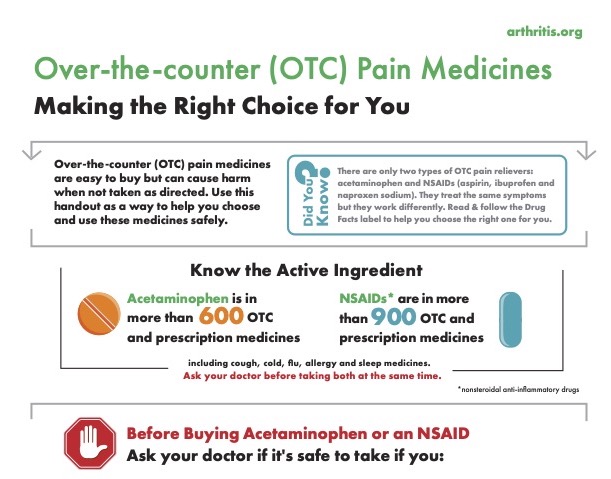 Stay in the Know. Live in the Yes.
Get involved with the arthritis community. Tell us a little about yourself and, based on your interests, you'll receive emails packed with the latest information and resources to live your best life and connect with others.