Special Offers

During these times of uncertainty, the Arthritis Foundation is here to help support you and your loved ones. Our corporate partners and friends of the Arthritis Foundation are now offering - for a limited-time - free, virtual or discounted services to help improve your mental and physical well-being while being at home. Please take advantage of these wonderful offers today! Read on to learn more about the services offered.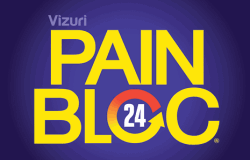 For a limited time, Vizuri Health Sciences is offering 15% off any PainBloc24 product on Amazon using promocode 15AFPBROPP at checkout.

Vizuri Health Sciences Offer
Download the
Planet Fitness app
to access free fitness content and more than 500 exercises that can be done at home.
Access the
Planet Fitness Facebook Page
where they are hosting "Home Work-Ins"—a series of free fitness classes for everyone—that are streamed live daily Monday – Friday at 7 p.m. ET. There is no equipment needed and all classes are 20 minutes or less
Subscribe to the Planet Fitness YouTube channel to view past "Home Work-Ins" at any time and to be notified when new workouts are available.
Chair workouts:
https://youtu.be/aypA5PH-kis

You may be at home 24-7, but your inner chef wants to come out and play. There's literally never been a better time to raise your cooking game. America's Test Kitchen is offer 60% off their online self taught and celebrity chef guided cooking classes until June 14th.
America's Test Kitchen Offer
Kids can enjoy cooking fun too! America's test kitchen offers a free kid's curriculum to teach basic cooking skills.
America's Test Kitchen Kids Offer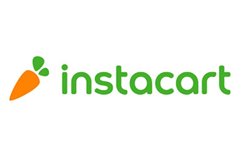 Instacart is the North American leader in online groceries and one of the fastest-growing companies in ecommerce. Instacart shoppers offer same-day delivery and pickup services to bring fresh groceries and everyday essentials to busy people and families across the U.S. and Canada. Instacart has partnered with more than 350 beloved national, regional and local retailers, including Albertsons, ALDI, Costco, Kroger, Loblaw, Publix, Sam's Club, Sprouts, Walmart Canada, and Wegmans, among others, to deliver from more than 25,000 stores across more than 5,500 cities in North America.
Instacart Offer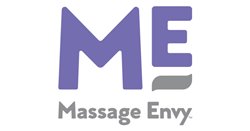 Massage Envy, the nation's #1 provider of massage and skin care services in the U.S across its franchise network, has created great content for use when people are staying home during the Coronavirus pandemic. Massage Envy wants you to keep your body working – even if you're doing so from your home -- and we hope you find this content beneficial.
Massage Envy Offer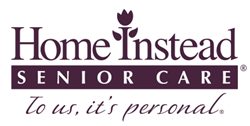 Home Instead Senior Care presents "Caregiving During COVID-19 - a Facebook Live Series" hosted by Home Instead Senior Care Gerontologist and Caregiver Advocate Lakelyn Hogan. Join Lakelyn and special guests on Mondays and Thursdays at 2:00 p.m. CDT for a short 20-30 minute discussion offering support and sharing resources to help.
Home Instead Senior Care Offer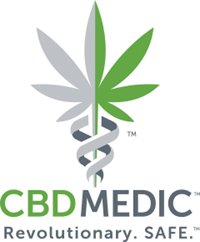 CBDMEDIC™ is offering 20% off of their Arthritis products to the Arthritis Foundation Community, when using Arthritis20 coupon code at checkout.

*Coupon only applicable to Arthritis Aches & Pain Relief Ointment and Arthritis Aches & Pain Relief Cream. Expires December 31st, 2020.

CBDMEDIC Offer

Popsockets is offering 20% all full-priced products with promocode: AFXPS. Offer does not stack with other coupons.
Popsocket Offer
Team Rubicon Disaster Response in partnership with Patient Advocate Foundation & Bristol Myers Squibb Foundation. COVID-19 Emergency Food Assistance Program: The program supports patients with cancer, multiple sclerosis or rheumatoid arthritis who are unable to afford or access food or nutritional needs due to COVID-19. Qualified patients will receive a one-time grant in the amount of $500 to cover groceries, food delivery or pick up, and medically tailored meals and can request complimentary delivery of food and other critical supplies directly to their place of residence by one of TR's Greyshirt volunteers.
Team Rubicon Disaster Response Offer

Tombow Pencil Co., Ltd is a Japanese manufacturing company of stationery products. Learn and practice your lettering with Tombow's printable lettering worksheets or downloadable coloring pages for use with your favorite
Tombow products.
Find fun art projects for you and your family on
Tombow's blog
. Learn how to
share your artwork
.

As seen on Shark Tank, UnbuckleMe is a small tool that makes it 50% EASIER to unbuckle a child's car seat. It prevents thumb pain and broken nails for parents and grandparents who struggle to push the red button. UnbuckleMe is offering 10% at checkout with promocode: ARTHRITIS
UnbuckleMe Special Offer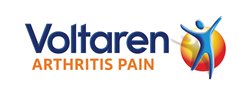 Voltaren Arthritis Pain Gel is the first prescription strength nonsteroidal anti-inflammatory (NSAID) topical gel for arthritis pain to be available over the counter. Right now, Voltaren is offering $1.00 off the 1.8oz (50g) tube and $2.00 off the 3.5oz (100g) or larger size of Voltaren Arthritis Pain Gel. To view coupons or request a free sample of Voltaren, please visit the link below.
Voltaren Offer
Coronavirus Updates
Sign up today for email updates on coronavirus and arthritis.