The Arthritis Foundation's Walk to Cure Arthritis Welcomes Horizon Therapeutics as the 2022 National Presenting Sponsor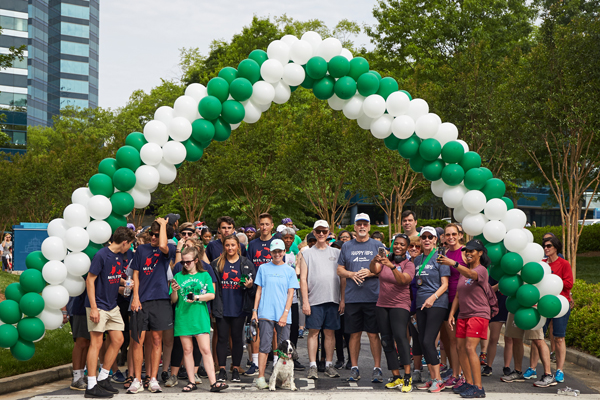 The Walk to Cure Arthritis is the Arthritis Foundation's signature event, bringing local communities together throughout the United States to honor and celebrate people living with arthritis. The Foundation is honored to have Horizon Therapeutics as the 2022 National Presenting Sponsor.
In partnership with the Arthritis Foundation, Horizon has supported educational initiatives, participated in events and engaged their employees along the way. In the 2020 walk event, Horizon's employee team raised more than $130,000 and attended several of the community events. In addition, they have volunteered to carry out other crucial fundraising events that advance the Foundation's mission, along with many of their employees serving on local committees and leadership boards.
Horizon has been a partner of the Arthritis Foundation since the company's inception in 2008. The company is committed to developing medicines that address the critical needs of people affected by rare, autoimmune and severe inflammatory diseases, including rheumatoid arthritis, osteoarthritis, gout, Sjögren's, scleroderma and lupus.
"It is an honor for Horizon Therapeutics to be supporting the Arthritis Foundation as the Presenting Sponsor for this year's Walk to Cure Arthritis," says Tim Walbert, the company's CEO. "The Arthritis Foundation has special meaning to me as someone who has an autoimmune disease and is the father of a child with an autoimmune disease. The Arthritis Foundation has been a source of empowerment in my family's life, as I am sure it has been in many others' lives."
Register today for Walk to Cure Arthritis. Sign up as an individual, join a team or start your own. 100% of donations go to research for better treatments and a cure, as well as resources to help reduce chronic pain and improve people's lives. Let's Rock the Walk together!
Watch a short video about Horizon's commitment to Walk to Cure Arthritis.
With Horizon as our 2022 National Presenting Sponsor of Walk to Cure Arthritis, we are impacting the arthritis community. Together, we are changing lives.