Take Control of Pain
Get expert tips, strategies and support to help you manage your arthritis pain. Join our movement to raise awareness about the realities of living with chronic pain.
Vim app
Unlock your chronic strength.
Our new Vim app is the latest weapon in the battle with chronic pain. It helps you set attainable goals and achieve small wins that add up to big victories. But Vim is also a community, an information resource, and above all, a way to unlock your chronic strength and take back what chronic pain has taken away. 
Learn More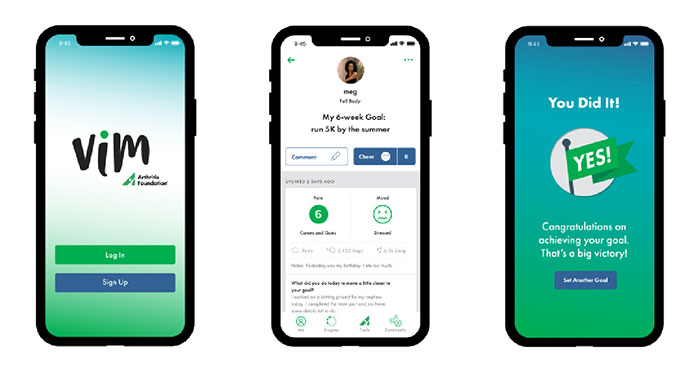 DIY Fundraising
Give a whole new meaning to your next personal fundraiser, whatever challenge you are passionate about.
Get Started
Find Your YES
Connect with others who understand the pain of arthritis through the online community or virtual connect groups. Get ideas and share experiences.
Connect Now
Your Gift Counts
Your donation to the Arthritis Foundation goes to work right away. Every dollar mobilizes action, enhances lives and advances the quest to conquer arthritis for good.
Donate Now